Yetta Kane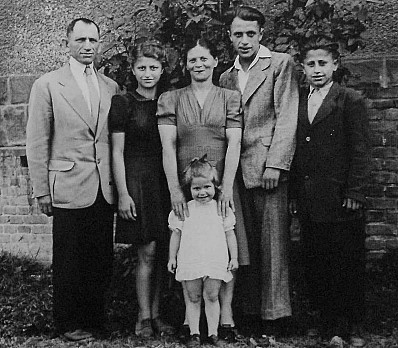 Yetta is second from the left, standing with her nuclear family (Zelik, Yetta, Eidleh, Herman, and Morris – back row; Sara – front row). This photo was taking after the war.
Yetta (nee Istrin) Kane was born in December of 1932, befittingly, during the Jewish festival of Chanukah. A story about miracles.
Born to Zelik and Eidleh Istrin OBM, Yetta was the youngest of three siblings. Yetta and her older brothers – Herman and Morris OBM – had an idyllic childhood, growing up in a close-knit, rural shtetl community of Miadzol, Poland – a town that now sits in modern day Belarus. The home was always filled with "lots of food and lots of love". They had a working farm, and Zelik ran a dry goods store out of the family's home. They were an observant Jewish household, and life centered around the cadence of Jewish holidays and family.
Because of his dry goods store, Zelik would regularly travel by horse to Vilnus, Lithuania – the closest urban center – to buy necessary supplies for the store. As the Nazis rose to power, word made its way to Vilnus about their brutality and tactics, and – so too – to Zelik.
"I was 8 years old when hatred came out with its ugly head," explained Yetta Kane in an interview in 2019. "My first introduction was when a Jewish man, walking back from Temple — I still remember his name, Chaim Minkis – was walking by. A little girl, my neighbor, said "Zide" in polish, which means Jew. Without a blink of his eye, a German soldier pulled out a revolver and shot him dead. That was my introduction to the Nazis."
Not long after, the Nazis armed local Polish collaborators with arms and trucks, and gave them a bounty to murder as many Jews as possible. These people – who had lived peaceably with their Jewish neighbors – invited the Jewish leaders to a "meeting" to discuss the Nazi situation, and how they could work together to address it. Instead of a town hall, the Jews were forced at gunpoint to dig mass graves. Over 60 of Miadzol's Jewish leaders were murdered that day. 
Zelik Istrin was supposed to be among them. When he received the "invitation" to the meeting, he said to his family – "this doesn't smell right", and they all hid in the woods. The family fled with nothing but the clothes on their back. They headed east, and joined the Partisan Resistance. The caravans consisted of fighters in one group and families in the other. They feared the families might give up the positioning of the fighters, but the two worked together to gain ground and be menacing to the Nazis whenever possible. At times, they needed to communicate – and Yetta, who with her blond hair and blue eyes could pass for a non-Jewish child, was sent out to carry messages back and forth between the resistance fighters. A child of only 8 or 9, she bravely executed her missions without fail.
The family survived in the woods for nearly two years this way – making their way east, narrowly escaping the Nazi's grasp. Yetta still has nightmares about German Shepherds barking at her trail in the woods. Their other enemies were the elements, the freezing conditions, and hunger.  
Miraculously, the family of five survived intact, eventually making their way to the Russian front. There, they were sent to a work camp in Siberia where they were able to wait out the war, again lucky to survive with limited food and very harsh conditions, but grateful to G-d to be out of the Nazi's clutches. 
Yetta's mother had two sisters who were already living in Los Angeles. When the war ended, the family was now 6 – a new baby sister had been born in Siberia! They made their way to Germany to a DP camp where they awaited word and passage from Yetta's Aunts. There, Yetta – took sewing classes through ORT, a refugee aid organization, a skill that would help her gain employment and help her family tremendously upon immigrating to the US. After a number of harrowing moments, the family landed in Los Angeles in 1949. Yetta was 16.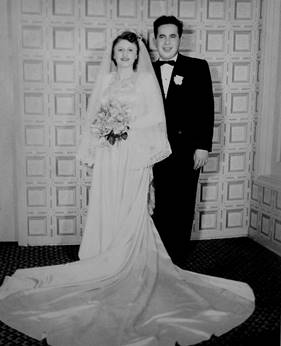 Yetta and Cantor David Kane (OBM) on their Wedding Day, January 19, 1952.
Not long after, Yetta attended a "refugee dance" with her brothers and a few friends. A young man walked across the dance floor. Also a survivor from Poland, David Kane took Yetta's hand and asked her to dance. As the story goes, after that first dance, he tried to kiss her on the cheek. In return - she slapped him! It didn't deter David, and the two were soon courting. They married on January 19, 1952, and rarely left one another's sides, building a rich life in Long Beach, CA where David served as the Cantor at Temple Beth Shalom for nearly 5 decades and Yetta – an original working mom – owned and operated board and care homes. Their deep and abiding love was palpable to anyone in their orbit, which includes three children, 6 grandchildren and 9 great-grandchildren.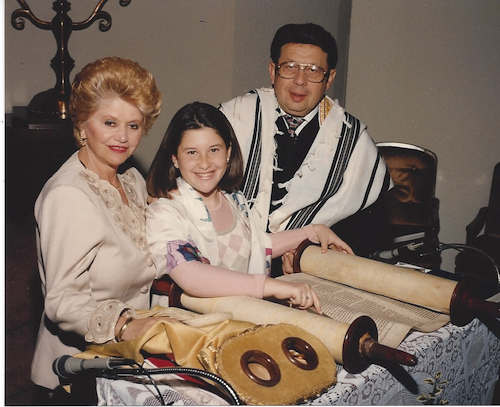 Starting in the 1990s, Yetta and David dedicated themselves to sharing their story of survival. Together, they wrote a book called "How to Survive Anything", gave testimony to the US Holocaust Museum and the Shoah Foundation, and spoke before hundreds of school-aged children every year. When David passed in 2013, Yetta committed to keep telling both of their stories.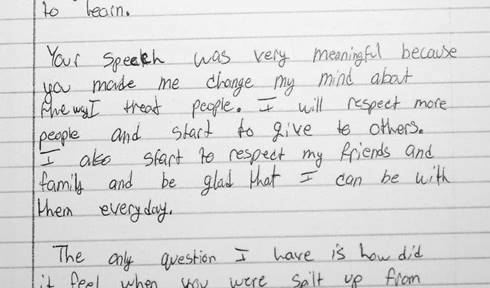 Yetta and David have received thousands of letters from students who heard their story of survival, tolerance and hope. This is a letter they received after a talk in 2009.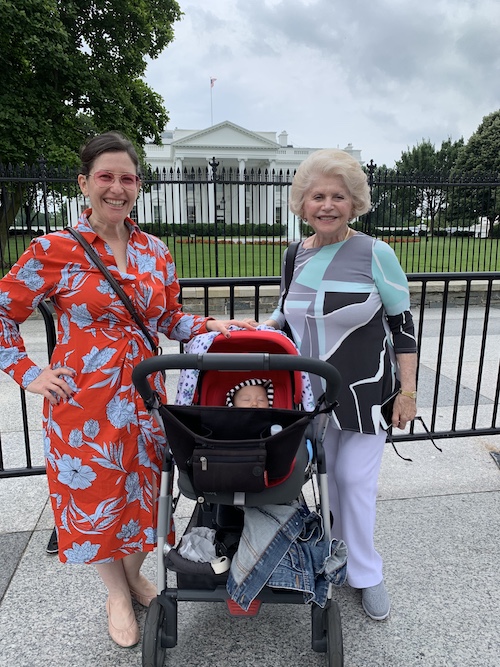 This torch has also been passed down to Yetta and David's children and grandchildren, including to their granddaughter Emily Kane Miller. Professionally, Emily is the Founder and CEO of Ethos Giving (www.ethos-giving.com), a social impact services firm. She created PresentMemory – a nonprofit endeavor – to empower the families of Holocaust survivors to collect their personal stories in a compelling, easy-to-follow narrative, using best-available imagery and data. Emily was also fortunate to participate in the If You Heard What I Heard project, and record her retelling of Yetta's story for their educational site, which can be found here:https://www.ifyouheardwhatiheard.com/if-you-heard-what-emily-heard-1.